Nepali Thangka Painting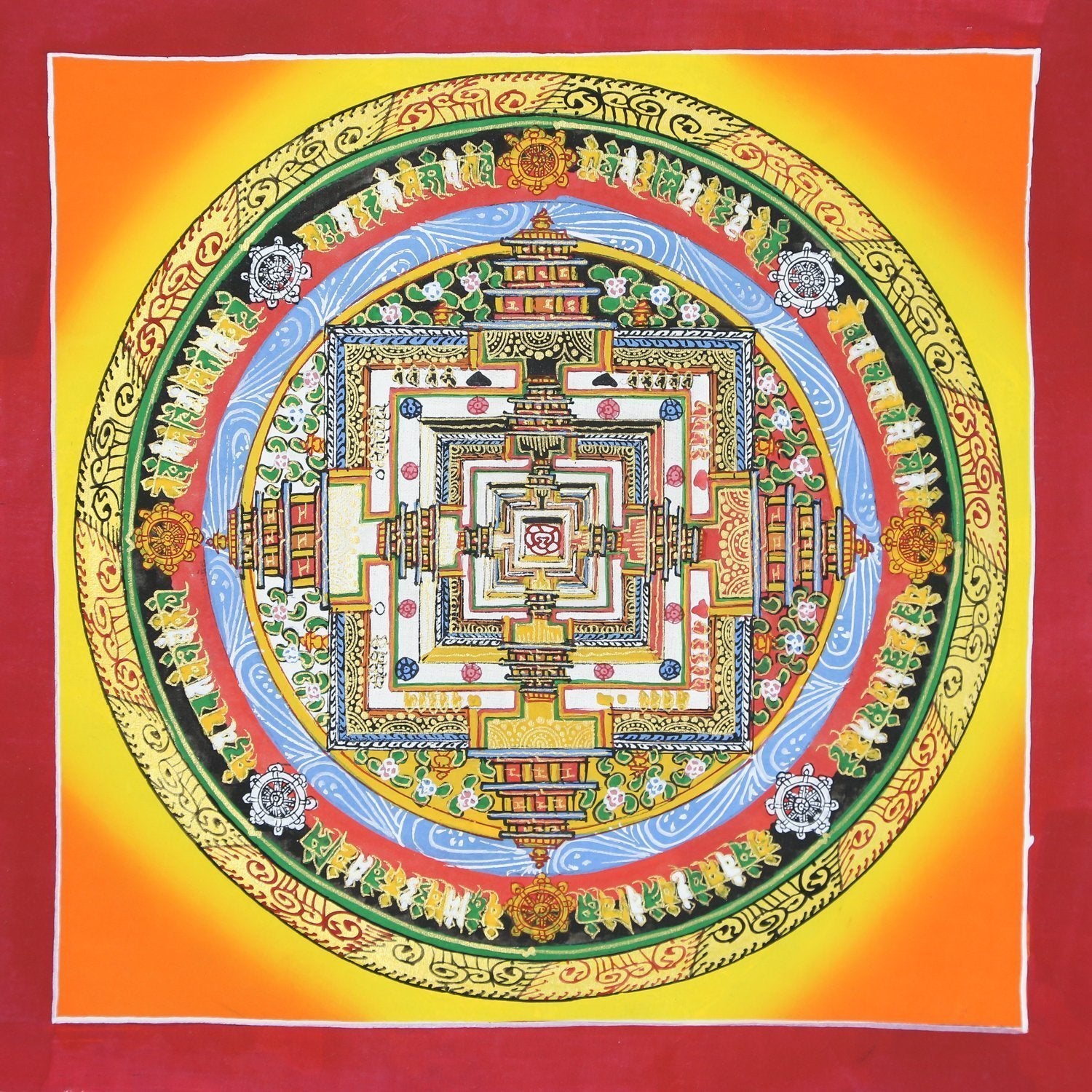 Thangka Painting serves as important teaching tools depicting the life of the Buddha. Nepali Thangka Painting acts as visual ads for focus concentration. Nepali Thangka Arts are device for tantric meditation. Each color, art and design of Thangka Painting has their own meanings. 
Nepali Thangka has its own value in the Global Market. Art of Tibet is Authentic Seller of Nepali Thangka Paintings online. Thangka Arts is hard work of concentration and dedication. Painted in stretched  cotton canvas - Thangka Arts are pure device for meditation. Thangka is a Tibetan or Nepali Painting expressing various elements of both Hinduism and Buddhism. Thangka comes in huge variety of styles and represents Buddha's and Hindu deities such as Life of Buddha, Wheel of life, Tara, Mandala and so on.
History of Nepali Thangka
The thanka is very different than regular oil painting or acrylic painting. It is a piece of picture which is painted, over which a fabric is attached, and then over which is laid a cover, usually cotton. Originally painted by lamas (Buddhist Priests), Nepali Thangka came to be made by lay painters.
Related: Buy Mala Beads Online
Painters underwent rigorous training in the traditional art, and worked with the guidance of lamas. There is major presence of Buddhism in Tibet and Nepal. The Thangka is very much a part of Nepali and Tibetan Buddhism and it is painted in the traditional Tibetan style.  
Thanka is a Nepali form of art exported to Tibet by princess Bhrikuti ( Harit Tara - daughter of Ansuvarma) of Nepal (7th Century) married to Sron Tsan Gampo, the then ruler of Tibet. The word "Thanka" is believed to have come from the Tibetan word "thang yig" meaning a written record.
Painting the Nepali Thangka
Thanka Painting is more than imagination and reference. As the Thangka Art is clearly religious, all symbols and references must be in accordance with strict guidelines. Thangka must be painted as it is laid out in buddhist scripture .The artist must be properly trained and have sufficient religious understanding, knowledge, and background to create precise and correct Thanka Paintings.
The process of Nepali Thangka Painting:
Portions of the drawing are transferred by tracing to the cotton

Rolling cotton thread over cord

The 

pieces are then cut out and edges turned under and ironed

Piece by piece the image is created with all its detail.

Features such as eyes, jewels and flowers are masterfully stitched using special embroidery techniques.

Individual pieces are joined together, first using glue and then stitched

The image is then framed in cotton brocade
Nepali Thangka Price
The price of well-crafted and authentic Nepali Thangka starts from $50. We have Thangka Paintings for sale where you can get amazing Thangka arts below $50 also. Art of Tibet is authentic seller of Nepali Thangka Paintings. Shop Online for Nepali Thangka at best Price.