Where to buy Mala Beads Online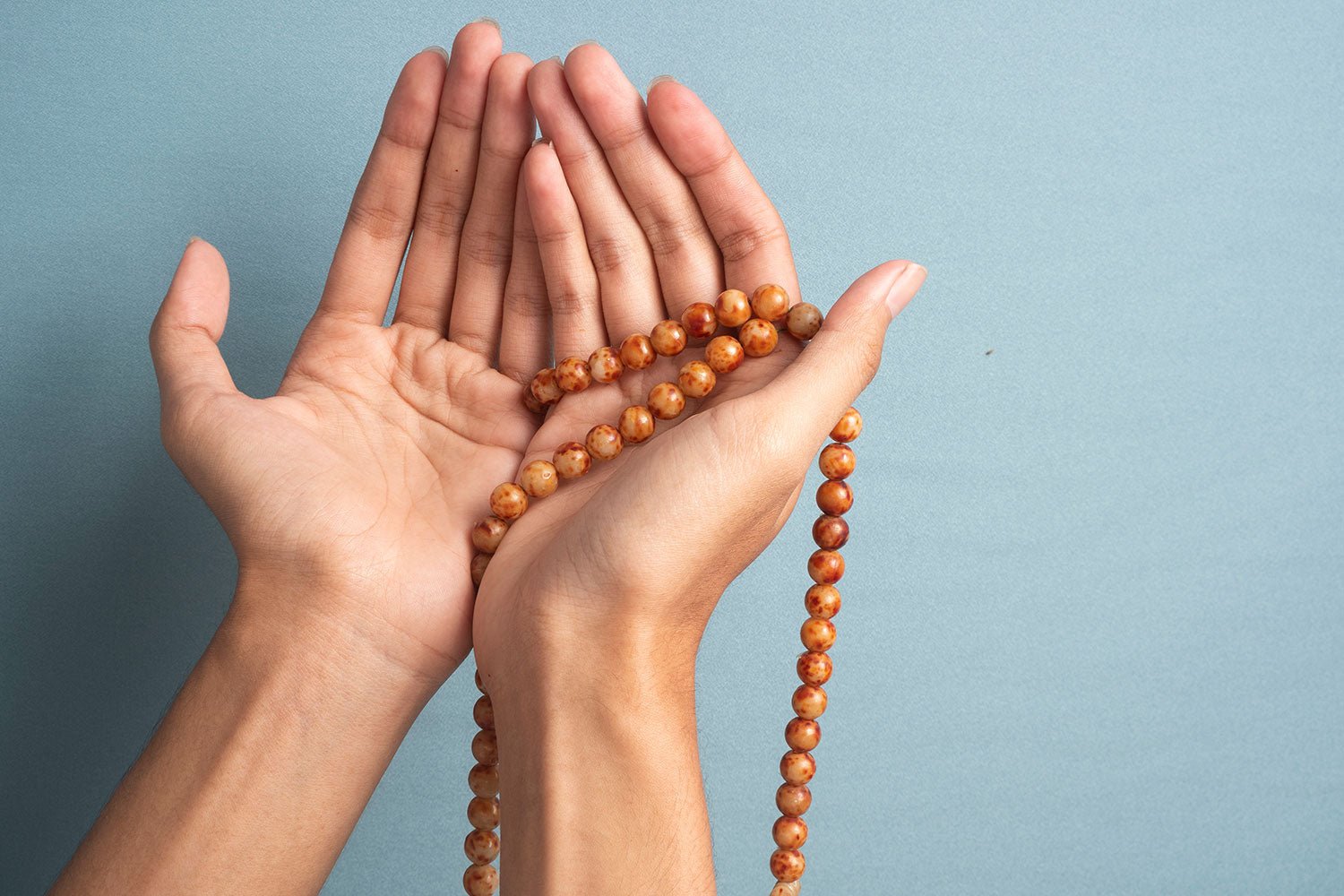 Searching for Authentic Shop for Mala Beads Online? I will take you through the process. Don't hurry - let's get to know about the Beads first.

Are you a spiritual person? Do you love to meditate? Then, you must have seen or heard of Mala Beads Online? It is quite famous and powerful tool for meditation purposes. Traditionally, Mala contains 108 beads and 1 guru bead with is a bit bigger than other 108 beads. Either you say Mala Beads, Prayer Beads, Buddhist Mala or any other name - it is same. For simplicity let's say "MALA BEADS".
Why Mala Beads is used in Meditation?
Mala beads encourage a calmer mind, body, and soul. That is why people are so drawn to them. Mala Bracelets or Necklace are strands of 109 beads—typically stones, crystals, sandalwood, or rudraksha beads that carry certain energy.
Related: Thangka Paintings for Meditation
As I have mentioned earlier - Mala Beads are used in Meditation. Especially, if you are a beginner in meditation - it will be very easy for you to get started. Hold a bead, take deep breathe in and out, shift to next bead and continue. Beads help you keep focused by moving your finger. Hence, Mala is famous for meditation and often people search best place to buy Mala Beads Online.
What should I know before buying Mala Beads Online?
It is believed that Mala Beads encourage calmer soul and positive energy. So, you must buy an authentic Mala Beads to get maximum out of it. As beads are made up of different types of stone, you must know which one is for you. Here is short tip:

1. If you need Balance in life - prefer Jasper Beads
2. If you need Strength in life - prefer Lava Beads
3. If you need Healing or Protection in life - prefer Turquoise Beads
4. If you need Inspiration in life - prefer hematite beads
5. If you need Clarity in life - prefer clear Quartz beads

Now, lets get detail into technical side of Mala Beads
1. The traditional beads has 108 bead mala with size ranging form 6-8mm.
2. A high quality mala necklace will have knots hand-tied between each bead.
3. Authentic Mala Beads have guru bead ( a bigger size than other beads )
4. Mala Beads are commonly finished with a tassel, often made of silk or cotton.
Finally, where can I buy Mala Beads Online?
Art of Tibet has been providing Mala Beads Online. You can check the reviews and quality of our product. We are one of the few Authentic Store to buy Mala Beads Online. Our beads are tested by the experts and used in various monastery as well as in personal use.