History of Thangka Painting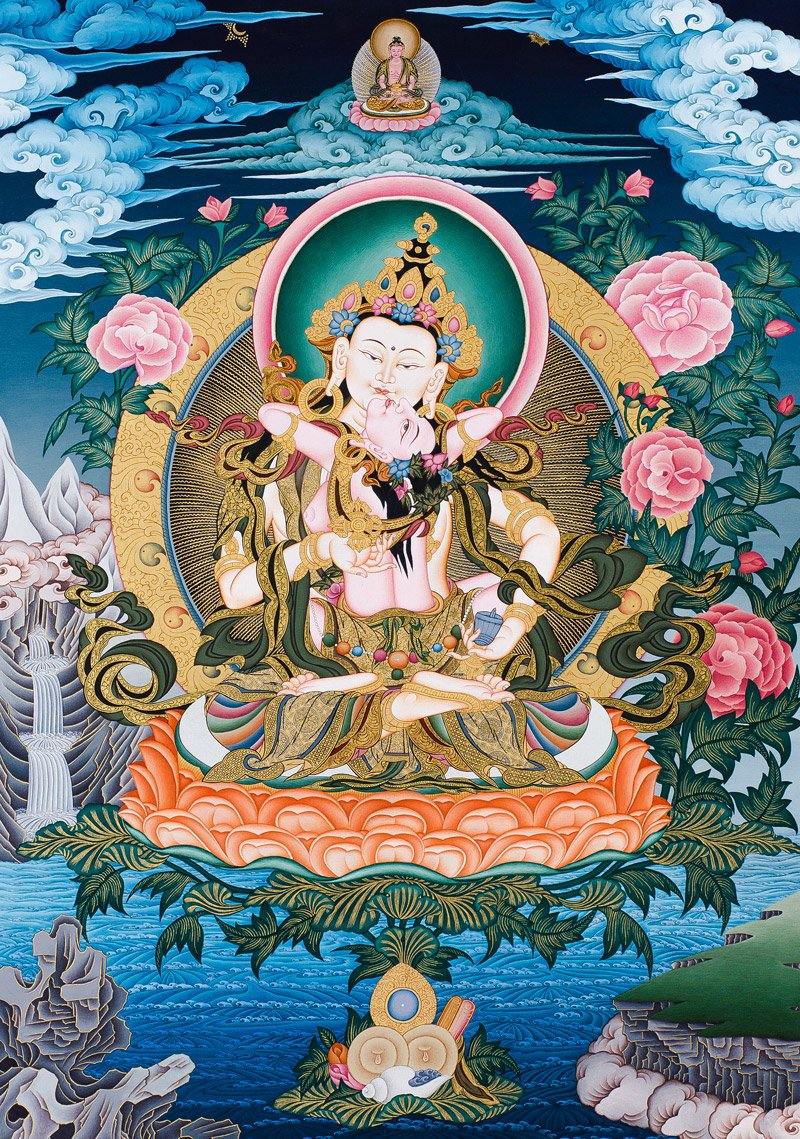 Thangka Paintings Symbolizes the Buddhist Tibetan Culture. Here we discuss the History of Thangka Painting along with the Religious Importance of Thangka Painting Art. 
Dating back to the 7th century A.D, thangka painting is one of the most prominent art forms of Asia, and is deemed to be part of the Abhidharma, also called "Art of Enlightenment". This implies that thangkas are analyzed Buddhist iconography, all paintings will symbolically embody divinities and passages based on the teachings of the Buddha.
Thangkas have emerged over the years from a genuinely pure spiritual art form to a style. Artists in Nepal, and more particularly Kathmandu, developed the most advanced recorded style called Pauba. Its intimate relationship with Tibet including a large Buddhist population means that Nepal has presently become one of the most considerable hubs for Thangka art.
An exceptional amount of skill and study is required to paint a Thangka. Each attribute, posture, and ornament portray a particular appearance of Buddhism and its pedagogy. This signifies that the quality of the painting is assessed by the ability that the specialist has to reproduce individual elements as perfectly as possible. The materials utilized over time have admittedly developed but the techniques and methodology survive almost untouched.
Thangkas can be found in all kinds, varying from cheap mass-produced tourist keepsakes to beautiful paintings that can take numerous months to complete. As you scan through our assortment you will notice Thangkas that are at both edges of the spectrum. If you want to get any particular design that is not in our collection, in that case, you can email us at info@artoftibet.com for a custom order.
Art Of Tibet is providing Different Thangka Masterpieces to the audience so that they can sense the importance of art and the level of art. The History of Thangka Painting started from the era of Gautam Buddha. 
---
Buddhism is recognized as a polytheistic religion, which indicates that it is a religion that invokes/believes in various idols. If we go back within time and reality we will surely see that the Buddhist pantheon is rich in story and legend. And there are countless emissions of the Buddha. These various emissions each have a particular role and it is these characteristics that we as practitioners try to imitate in our lives and daily actions. Given the enormous number of idols and avatars, a simple yet efficient method of classification was created.
The classification system involves three broad classes and they are peaceful deities, wrathful deities, and yidams. Every section contains an analysis of the nature of these divinities. Peaceful deities are the most attractive and popular.  Wrathful deities are supposed, protectors. Similarly, Yidams are practice-specific.
There exists an extra style of Thangka that will not have its own category. Thicker and with a lot of diminutive work, these often describe a passage within inscription or a historical experience that is of great importance. 
Note:- This is to notify the History of Thangka Painting.